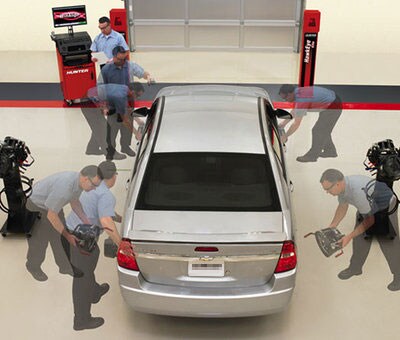 In our Honda Service Center we offer a complimentary alignment check with our brand new Hunter Alignment system to quickly and accurately check your vehicle's alignment. Keeping your new or pre-owned Honda in its proper alignment helps minimize wear to the tires and the steering function of your vehicle.
Our 4-Wheel Alignment service includes:
Adjust toe-in front & rear to factory specification
Check caster and camber
Inspect shock absorbers / struts & suspension
Inspect steering linkage
Check and adjust tire air pressure
Inspect tires
Road test vehicle
Complementary car wash
Bring your Honda car into our Service Center here at Honda Marysville, and enjoy the complimentary alignment check we offer to all of our Columbus and Dublin, OH Honda customers!