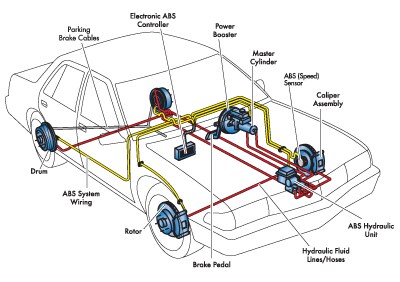 Our factory-trained Honda experts here at Honda Marysville want to make sure that you feel safe every time you get in your Honda. So we offer a complimentary brake inspection as part of your regularly scheduled maintenance in our Honda Service Center! Besides new brakes, Honda recommends resurfacing your brake rotors. If you replace your brakes without resurfacing them, you could affect the safety and performance of your braking system.
Please contact us right away if you are experiencing:
Squealing or grinding noises during braking
Pulling to one side or 'grabbing'
Pulsation of the brake pedal during braking
Clicking noises during braking
Our certified-technicians will service your Honda with Genuine Honda brake pads designed and engineered specifically for your Honda:
Meets Honda's standards for performance
Helps ensure your safety
Manufactured with materials designed to maintain the dynamics engineered in Honda's braking systems
Backing plates are precision machined to allow brake pads to move freely within the calipers for smooth and efficient operation
Lower dusting
Smoother stopping
Rotor-compatible - to reduce pedal pulsation complaints
Positive-fit noise insulating shims
100% asbestos free
Full ceramic construction for quieter braking
Longer pad life for enhanced value
Our complete front or rear disc brake service includes:
Replace brake pads or shoes
Inspect rotors and calipers
Check brake fluid level
Resurface rotors
Road test vehicle
Complementary car wash
If you live in Columbus, Dublin, or Marysville, schedule your service online today, and have your brakes checked soon!